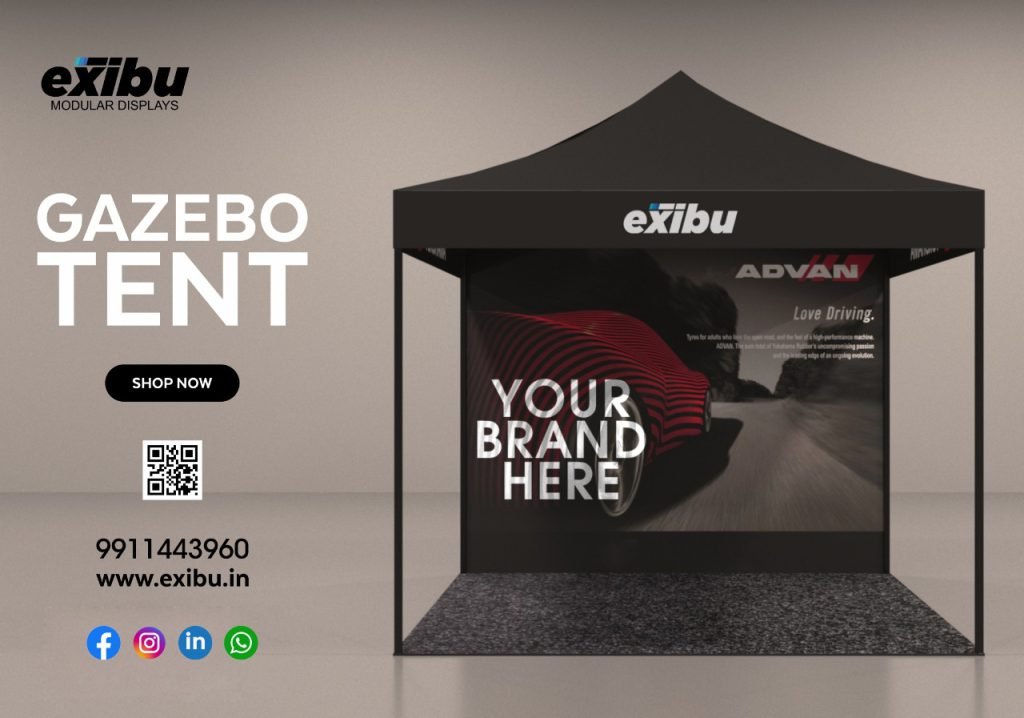 We offer our customers a qualitative range of Display canopy solutions that are widely used. Being the perfect
mode for creating promotion activities, these display canopies/demo tents/promotional display tents are made available
by us in different sizes so as to meet the accommodation demands of a number of products.
With these demo tents emerging as the most convenient way of meeting the demand for outdoor promotion and sales, we ensure
the construction of these tents is such that they are light in weight and can also be easily ported to different locations.
With these promotional display canopies/display tents widely used by Corporate and Marketing firms in sales promotion, we
ensure these are installed in less time and are also light in weight, thus making these perfect for Road Side Shows/ Demonstrations.